How to Become an Egg Donor
The generous act of becoming an egg donor gives hope to couples and individuals who rely on alternative methods of having children to grow their families.
By donating your eggs, you're giving intended parents the opportunity to achieve this dream and share a partial bond with their baby. At California Surrogacy Center, we recognize what a unique and personal gift it is to donate your eggs, so we work hard to ensure all of our donors are met with compassion, kindness and support, as well as generous compensation for their contribution. Read on to find out how to become an egg donor.
EGG DONOR QUALIFICATIONS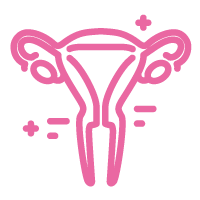 By donating your eggs, you're giving intended parents a genetic gift that will help them build their family. To this end, we look for the best and brightest women who will provide hopeful parents with a healthy match. At a minimum, we always look for the following egg donor qualifications:
You're between 21 and 30 years old
You have regular monthly periods
You have no reproductive disorders
You are a non-smoker and non-drug user
Your BMI is under 29
You are taller than 5'2"
No history of mental illness, drug use, or alcoholism
You're willing to take injectable medication
You agree to medical, psychological, and drug screenings
You're willing to undergo an outpatient procedure for egg retrieval
You're able to follow a doctor's instructions
Beyond these qualities, your personality traits also play a role in how we handle your application. Smart, kind, strong women with a generous spirit will have a positive, rewarding experience throughout the egg donation process. If you feel that you have a proper understanding of how to become an egg donor and that you meet our egg donor qualifications, we'd love to hear from you. Click the button below to begin the egg donor application form.
CSC EGG DONOR COMPENSATION AND BENEFITS
Egg donors are generously compensated for offering their time and effort to the egg donation process. At California Surrogacy Center, this compensation varies, based on a number of considerations, including donation frequency and whether a donor exhibits high-demand traits. Egg donors also have their medical screenings, travel expenses, and legal fees paid for by the intended parents. If you are ready to get started, click the button below to complete the egg donor application form. If you would like to learn more about how to become an egg donor, please scroll down and complete the contact form beneath it.
PROCESS OF BECOMING AN EGG DONOR WITH CSC
The first step in the egg donor process is to complete the egg donor application form. This is where we learn about you – your lifestyle, your personality traits, and your family history. We use this information to determine whether you would have a positive experience donating your eggs, as well as to evaluate your viability for matching with intended parent. If your application is approved, you will be interviewed by a member of our intake staff, who will help you complete your enrollment paperwork.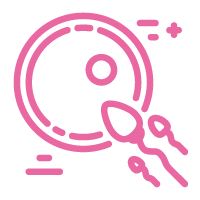 Next, you will undergo a psychological evaluation and receive an overview of the egg donation process, including the benefits and risks. We do this to make sure our egg donors are confident in their choice to offer such a life-changing gift. Once you have been selected by the intended parent(s), you will undergo a medical screening where you'll be tested for infectious diseases, substance use, and overall health. You may be required to complete a genetic screening at the future parent's request.
Once you have passed all screenings, California Surrogacy Center will arrange legal representation for you. The attorneys will draft a contract, which both you and the intended parent(s) will sign. The donor cycle will begin on the first day of your next menstrual period. You will be required to self-administer injectable medications to stimulate your ovaries until approximately 36 hours before the egg retrieval procedure. Throughout this time, you will be required to visit our facility on several occasions so we can monitor your progress.
The last step in the egg donor process is egg retrieval. You will be under twilight sedation as the doctor uses a small needle to retrieve the eggs from your ovaries. Afterwards, you may feel fatigue or temporary cramping, which is normal. Most egg donors are able to return to their normal schedules the following day.