Egg donation makes it possible for a woman to have the life changing experiences of pregnancy and giving birth, even if she's unable to conceive naturally.
It's also a means to building a family for individuals and same-sex couples who want to share a biological bond with their child. At California Surrogacy Center, we understand what a special decision it is to choose the person who will help create your family. That's why we carefully screen our egg donor applicants for the qualities you desire, selecting only the best and brightest to join our program.
Find Your Egg Donor
The decision to use donated eggs is emotional and exciting for many individuals and couples. Whether you've struggled with infertility for years, or you're single and ready for the joys and challenges of becoming a parent, egg donation can make your dreams of starting a family a reality.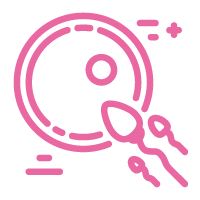 Once you've decided to use donated eggs, you can search our pre-screened pool of egg donors online. At California Surrogacy Center, all egg donor applicants are required to meet rigorous standards and undergo extensive medical, psychological, and drug screenings to be accepted into our donor program. We can also provide matching assistance to help you find the right egg donor to suit your needs.
 After a match has been made, the egg donor will administer daily injections to stimulate her ovaries. During this time, she will be closely monitored to make sure her ovaries are responding. Meanwhile, the intended mother will be prescribed estrogen and progesterone to help prepare her endometrial lining for embryo implantation. Your California Surrogacy Center match coordinator will be in contact throughout this time to offer support and act as a liaison between all parties.
Once the donor's eggs have successfully matured, she will trigger ovulation with an injection and undergo an outpatient procedure to retrieve the eggs. The eggs are placed in an incubator where they are fertilized with the intended father's sperm. Healthy embryos are implanted in the intended mother's uterus three to five days after egg retrieval. A pregnancy test, taken two weeks after implantation, will indicate whether the egg donor process was successful.
BENEFITS OF USING EGG DONATION
Egg donation makes pregnancy possible for women who are unable to conceive using their own eggs. It also enables individuals and same-sex couples to experience parenthood and have a biological bond to their baby. There are many benefits of using an egg donor for future parents, including:
Using an egg donor allows the intended mother to have the life-changing experience of pregnancy and the maternal feelings associated with it.
Using an egg donor allows the intended father to share a biological bond and the intended mother to share a gestational bond with their baby.
Intended mothers will have the opportunity to give birth and breast feed, aiding in the natural bonding process between parent and child.
Using an egg donor means the intended mother will have the opportunity to control important lifestyle factors during the pregnancy.

Egg donation makes it possible for same-sex couples, individuals, and hopeful parents with fertility issues to fulfill their dreams of having a baby.
The cost of using an egg donor at California Surrogacy Center ranges depending on varying fees, medical expenses, and services required for each future parent. If you are interested in using an egg donor, please contact California Surrogacy Center about pricing.