Egg Donor and Surrogate Services for Intended Parents
The path to parenthood is one of life's most exciting journeys.
At California Surrogacy Center, we consider it an honor and a privilege to help Intended parents like you achieve their dreams of starting a family. If you have struggled with infertility or other obstacles, we are committed to providing top-tier egg donor and surrogate services to help you overcome it. Whichever path you choose, we'll be with you every step of the way, ensuring all of your needs are met from the moment that you start working with us to the day you bring home your baby.
We're in the business of building families.
Allow us to help you create yours. Learn more about us.
At California Surrogacy Center, we offer gestational surrogacy, which is a more modern approach to building a family. This method uses IVF technology to fertilize eggs from the intended mother with sperm from the intended father for implantation in the surrogate's uterus. With gestational surrogacy, the surrogate mother is not biologically linked to your baby. However, she does become a part of your extended family, which is why we place so much emphasis on the matching process.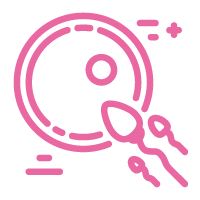 The egg donation process is personal and emotional. It involves choosing someone to help you build your family. When accepting candidates, we look for the same qualities you want in an egg donor – a woman who is healthy, intelligent, compassionate, and attractive. By being selective in the application, pre-screening, and interview processes, we attract high quality egg donors who are motivated to make a difference in the lives of individuals and couples who want to start a family.
At California Surrogacy Center, our egg donors are required to meet rigorous standards to ensure future parents have access to the best and brightest candidates. We maintain a large yet selective egg donation reserve to offer future parents a chance to find the right match.