Gestational Surrogacy Services
At California Surrogacy Center, our gestational surrogacy program is designed to match intended parents with responsible, compassionate women who have a desire to help create families.
We focus on compatibility, first and foremost, as a successful pregnancy relies on a healthy relationship between the intended parent(s) and a surrogate mother. Our matching methodology also takes into account personality, reproductive choices, medical criteria, and other factors that are important to you.
When you choose California Surrogacy Center, you get the peace of mind of knowing we'll be there every step of the way to ensure your path to parenthood is as rewarding and memorable as it should be.
HOW DOES GESTATIONAL SURROGACY WORK?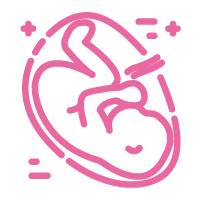 At California Surrogacy Center, we understand that every journey to parenthood is a little bit different. That's why we tailor our gestational surrogacy program to each individual or couple. It all starts with an application where we learn more about you and your preferences. Then, we'll schedule an initial consultation and provide you with an overview of the gestational surrogacy process. This will include information on how we match future parents with a surrogate, legalities, and surrogate mother costs.
After joining our gestational surrogacy program, you will be introduced to your surrogacy coordinator who will guide you through the entire journey. Ultimately, you decide who will protect and nourish your baby for the first nine months of its life. We'll use criteria that's important to you to match you with a surrogate mother. If we don't get it right on the first try, we will continue to provide guidance and support until you feel confident in your choice. Once we've found a surrogate whom we believe will be a good match, we'll facilitate an introduction.
If you agree to work with the selected surrogate, she will begin a rigorous screening process. This includes thorough medical and psychological screenings as well as criminal and financial background checks to make sure she is a healthy candidate to carry your baby. Should the surrogate not pass any of these screenings, we will begin the process again with a new surrogate at no additional cost to you.
Once your surrogate has been selected and passed all of the screenings, she will undergo IVF to achieve a successful pregnancy. The entire gestational surrogacy process typically takes between 15 and 18 months, though there are many variables that can influence this timeline.
BENEFITS OF GESTATIONAL SURROGACY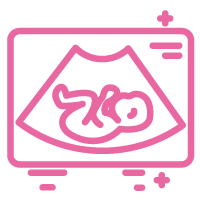 Whether you're a same-sex couple, an individual who is ready to have children, or you've struggled with infertility, gestational surrogacy makes it possible for nearly anyone to achieve the dream of building a family. There are many benefits of gestational surrogacy for future parents, including:
Gestational surrogacy allows one or both parents to be biologically related to their child.
The intended parents have the opportunity to be involved in the pregnancy and delivery experience and raise a child from birth.
Gestational surrogacy allows same-sex couples, individuals, and hopeful parents with fertility issues to have children when they couldn't otherwise.
A surrogate mother has already had a healthy pregnancy and delivery of her own, which increases the likelihood of a successful surrogate pregnancy.

If they are interested, intended parents will have the opportunity to form a permanent bond with their surrogate mother and her family.
GESTATIONAL SURROGACY COSTS
If you are interested in using a gestational surrogate mother, please use the form below to contact California Surrogacy Center about pricing. You will receive a comprehensive price schedule, which details the cost of using a surrogate mother during your initial consultation.