The path to parenthood is a sensitive journey full of uncertainties and surprises.
For individuals and couples who rely on alternative methods of having children, there are extra challenges to navigate. At California Surrogacy Center, our goal is to make the process of becoming a surrogate mother, egg donor or parent as smooth as possible. We offer guidance throughout the entire process of creating families to ensure an experience that's rewarding for everyone involved.
OUR MISSION
Our mission at California Surrogacy Center is simple: to provide the highest quality egg donor and surrogate services available to help people become parents. We understand that this journey is different for everyone, which is why we customize our fertility programs with the individual or couple's emotional, physical, and financial needs in mind.
In addition to intended parents, we do everything we can to make the experience positive and gratifying for our surrogate mothers and egg donors. Without them, we wouldn't be able to do what we do. Because of their generosity, thousands of intended parents have the opportunity to create the families they've always dreamed of.
CALIFORNIA SURROGACY CENTER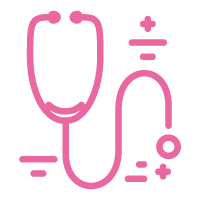 For years, we have made miracles happen every day by offering industry-leading reproductive care from our location in Southern California. Our center has brought hope to hundreds of intended parents throughout the world, while providing surrogate mothers and egg donors with the support and resources they need to follow their dreams.
Much of what you'll experience at our center will be new and maybe a little overwhelming, but we can help you evaluate all of your choices and establish realistic expectations. From the moment you get in touch with our intake coordinator, we're here to assist you in making the right decisions for you and your family.