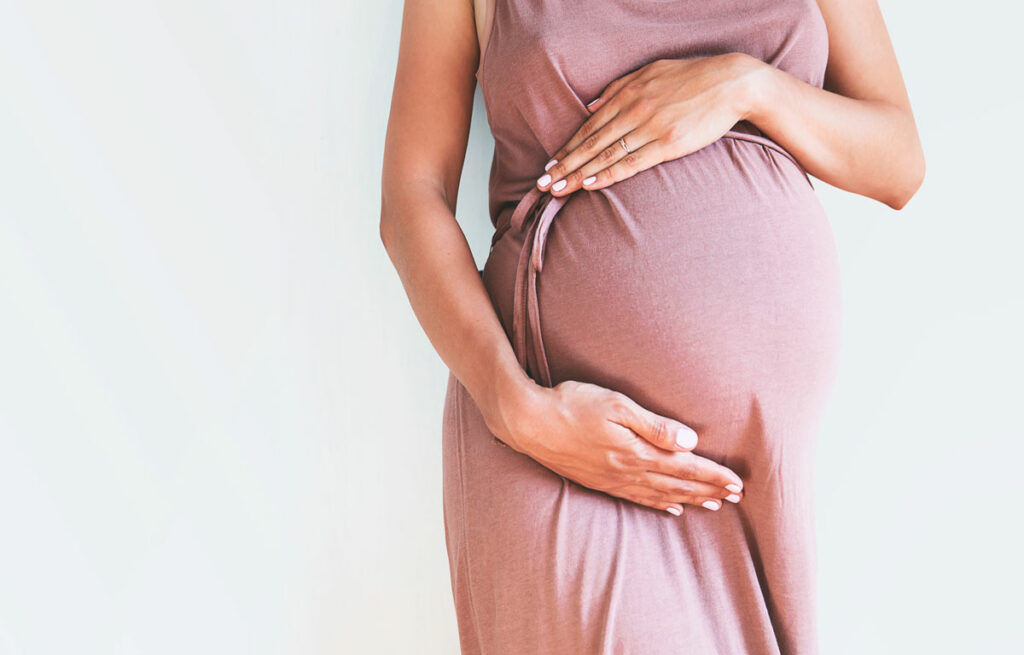 1 – Fund your dreams with financial compensation. Surrogacy not only will help another family's dreams come true, but yours as well. Surrogate mothers receive generous financial compensation that gives them financial freedom. Surrogate Mothers can expect to receive (starting) $50,000 and more for a first-time surrogate and experienced surrogates can receive up to $83,000! Do you have big dreams, plans and goals? Are you planning to put some money away for a rainy day or put it towards something big? With the $50,000 and up received, you can make BIG plans for your future – Some surrogates put the money towards a goal, school, debt, invest, vacation, new car, new house, or simply save it! No matter how you choose to spend your surrogacy compensation, you will be working towards your future goals, while experiencing the magic of pregnancy.
First-time surrogate mothers at California Surrogacy Center receive between $40,000 and $50,000 for offering their time, energy, and body to help a family in need. Experienced surrogates receive between $53,000 and $83,000 (including benefits). Surrogate mothers also receive a $1,000 signing bonus and are eligible to be reimbursed for any out-of-pocket costs like medical co-pays, maternity clothing, travel expenses, and legal fees.
2 – Gift of life – Miracles arrive in all shapes and sizes, and for our intended parents – waiting to hear that first giggle, the first time they meet their baby, and watching them grow and go through milestones is something they dream of, but can't achieve without you. Giving the gift of parenthood is a life-changing experience not only for the intended parent(s), but for you and your family, too. You will be helping individuals and couples fulfill their dreams of having children. Not everyone can be a surrogate mother, it takes a special kind of person full of strength and a big heart to help parents who try every day to create their family. You will be joining a sisterhood of supportive women, as not everyone understands what surrogacy can be like.
3 – Benefits – Top-notch healthcare and counseling services, and the deep sense of personal satisfaction that comes from knowing you've helped a family in need.
The added benefit of Travel! Are you located outside of California and interested in traveling here? California Surrogacy Center will cover travel and food costs. Surrogate mothers do not need their own health insurance. The intended parent(s) pay for their surrogate mother's healthcare throughout the pregnancy.
4- A journey – "A journey of a thousand miles begins with a single step" –
Surrogate mothers can share their pregnancy journeys with the intended parents and develop a strong bond with the family they help create. Plus, surrogates often find community with other women who have gone through or are currently on the surrogacy journey.
If you are already a Mother, you can involve your own children in the surrogacy experience and set an example of selflessness and generosity. It allows you to experience all of the things you loved about being pregnant with your own children all over again. The financial compensation can also go towards anything your family may want or need for the future, like buying a home.
5- Self Confidence – Surrogates experience a strong sense of self after being part of an actual miracle. Not only will you find out how strong you, your mind and body are – but you will have the fulfillment of helping create a family and new life. Enjoy and feel good about the fact you changed lives!
Embrace Surrogacy San Diego at CSC
California Surrogacy Center (CSC) is the most trusted provider of surrogacy and egg donations in San Diego, helping parents experience the joys of a child. If you are interested in becoming a surrogate, contact us today. To learn more, contact us today by emailing lijuan@emmycsc.com or calling (310)-968-3736