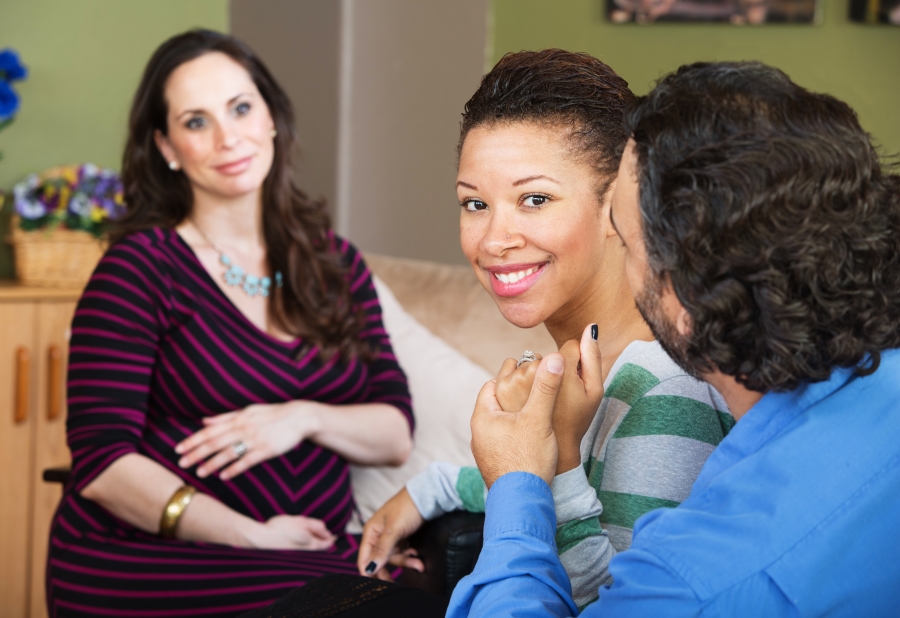 No matter how comfortable you are with meeting new people, it's hard to prepare for an introduction to your surrogate. It's a unique situation that etiquette advice columns simply don't cover.
The first meeting is a little like interviewing someone for a job, and a little like being interviewed yourself, but neither description is quite right. After all, the "job" is carrying your child for nine months, and it's likely your surrogate will become an important part of your extended family.
Consider these tips for breaking the ice, so you can enjoy this once-in-a-lifetime experience:
Preparation: The Key to Confidence
Your agency puts a lot of thought into matching surrogates and intended parents. During the application process, both you and your prospective surrogate provided in-depth information on a variety of topics, including your parenting philosophy and your perspective on surrogacy. Your responses and those of your surrogate are carefully reviewed and compared to ensure compatibility, so chances are there will be a lot to talk about at your first meeting.
Prepare for conversation by looking over your surrogate's profile. Put together a few light "getting to know you" questions to get the conversation flowing. You might also want to have a few of your own stories at the ready – perhaps a mention of your favorite pastimes, an experience you had while pursuing a personal passion, or a tidbit from your family history. You can work these in if there is a lull that seems to be dragging on a bit too long.
Topics to Bypass During the First Meeting
Your biggest priority is to ensure your child is healthy, and it can be tempting to talk about prenatal care from the very start. While your urge to go over these concerns right away is understandable, it's best to leave this conversation for another day.
Remember, you chose your agency for its expertise in selecting surrogates who are well-qualified from a health perspective – and that includes both physical and emotional wellness. Trust that this first meeting is happening because your agency is confident that this surrogate will make your child's well being her prime concern throughout the pregnancy.
The financial aspects of your new relationship are also best set aside during the first meeting. Most financial logistics will be handled through the agency, so spend this time getting to know each other. If you have questions or concerns after the conversation, bring them up with your case manager.
A Note About Conferencing Technology
It's not uncommon for your first meeting with a prospective surrogate to take place using video conferencing technology. That may add an extra layer of stress, if you aren't accustomed to conversing this way. Ensure your first meeting goes smoothly by taking the following steps:
Practice using the designated conferencing platform well in advance, so you know when and how to work the controls. The most important are mute and unmute buttons, as well as the buttons to turn your camera on and off.
Choose an area with strong wifi or plug into your modem directly to avoid the frustration of a bad connection.
Eliminate ambient noise and distractions for the duration of your conversation. Put your mobile devices on silent, persuade enthusiastic dogs to leave the room, and make sure televisions, radios, and similar are off. This sends an important message to your surrogate that she has your full and undivided attention.
Finally, keep in mind that your surrogate is likely to feel just as nervous and awkward as you do. Some intended parents find that when they focus on putting their surrogate at ease, they forget their own anxiety.