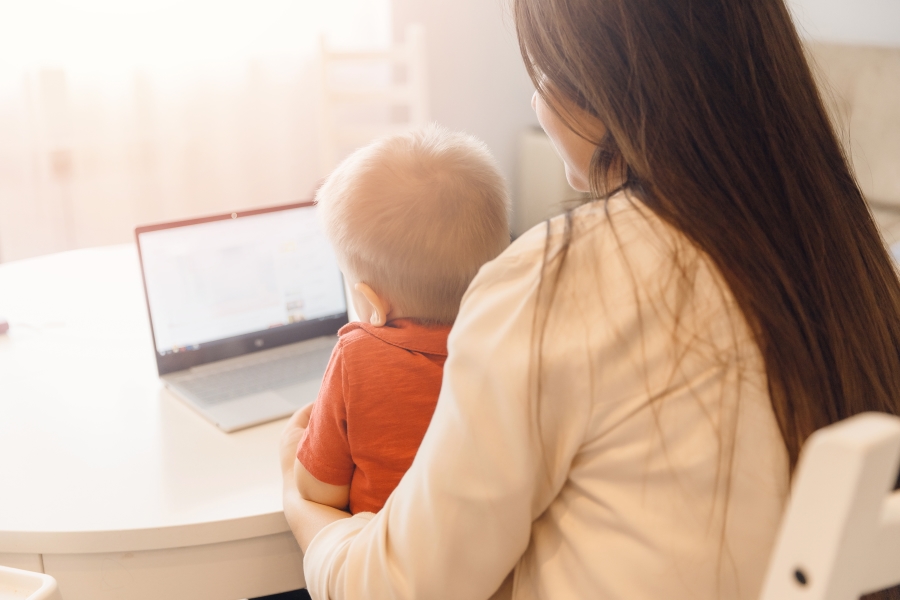 At California Surrogacy Center, we understand that the COVID-19 pandemic has been hard for everyone, and it has changed the way we do lots of things—from working and going to school to shopping and socializing. You're probably wondering if the surrogacy process has also changed, or if it's even still an option. We are happy to say that surrogacy with CSC is still very much an option during COVID-19, and we are committed to taking all the proper precautions and protocols to ensure the safety of our intended parents, surrogate mothers, egg donors and the entire CSC family.
While our offices are not open to the public during this time, we are still welcoming virtual consultations and limiting any in-person appointments to only those that are necessary, such as your visit to the fertility center. And of course, any in-person appointments require that all parties follow the CDC's social distancing guidelines.The CSC team cares deeply about the individuals who want to take part in the surrogacy process, and we go out of our way to keep them safe and provide them with extraordinary care and comfort.
But we understand any hesitation you might have about beginning your journey during these uncertain times. Since the surrogacy process can take time, we urge parents who are hesitant to still begin planning for when life seems to be a little more certain again. You can start with a consultation and get a head start on reviewing surrogate applications, in preparation for when you do feel comfortable beginning your journey.
Whether you're ready to go or still on the fence, a CSC team member can help talk you through your decision. We encourage you to complete the form below or give us a call at (310) 968-3736 to discuss your surrogacy plan. We're in this together!