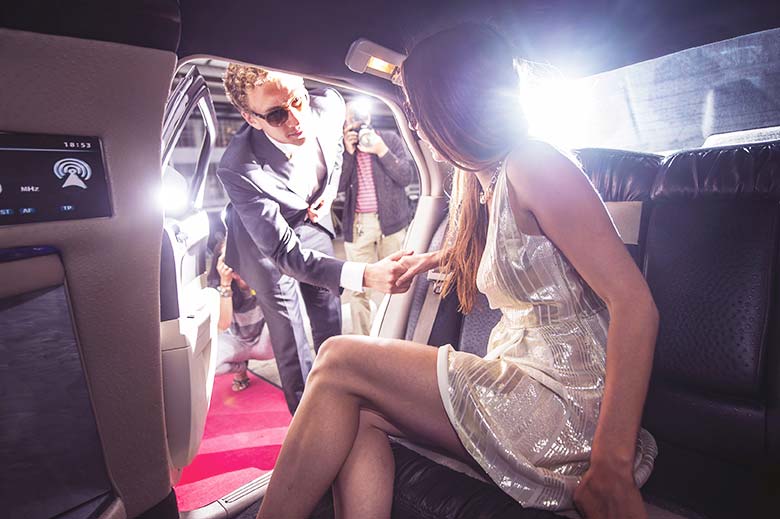 If you have decided to use a surrogate mother with California Surrogacy Center, rest assured that our staff is always available and happy to answer any questions you might have about the surrogacy process. In addition to this, we recognize that hearing true stories of successful surrogate pregnancies can be very comforting to intended parents. These celebrities who used a surrogate have been huge supporters of our industry, speaking out publicly about their experiences and explaining why they decided to go down this unconventional path to parenthood.
1. Kim Kardashian Avoided an Unhealthy Pregnancy
Today, Kim Kardashian is probably the most well-known advocate for surrogacy. Chicago West, her third child with husband Kanye West was born in January 2018 via surrogate. In a blog post, Kim Kardashian explained that she chose to use a surrogate mother because she had suffered from preeclampsia and placenta accreta during her previous pregnancies.
In March 2018, Kim Kardashian's surrogate Lorena was introduced to the public when she appeared on an episode of "Keeping Up with the Kardashians." Just a couple months after giving birth to baby Chicago, she was already pregnant with another surrogate child during her appearance. When asked about it, she explained that she truly just loves being pregnant.
2. Lucy Liu Became a Single, Working Mother
Action start Lucy Liu also made headlines when she chose to use a surrogate mother back in 2016. While Kim Kardashian's surrogate was her way of avoiding dangerous complications with her pregnancy, Lucy Liu opted for surrogacy because she was a single, working woman. She told People Magazine that it seemed like the best option for her due to her busy work schedule.
3. Neil Patrick Harris and David Burtka Had Twins
Back in 2011, "How I Met Your Mother" star Neil Patrick Harris and his husband David Burtka welcomed twin babies Gideon and Harper into the world via surrogate and egg donor. In an interview with Oprah, David Burtka explained, "We knew the surrogate, we didn't know the egg donor, but we saw a video of her and read extensive history on (her) medical (history)."
4. Elizabeth Banks Overcame Infertility Problems
Actress Elizabeth Banks struggled with infertility for many years before deciding to try surrogacy. Today, she and her husband have two healthy sons, Magnus Mitchell and Felix, that were both born to a surrogate mother. After her first child was born, she told the Daily Mail that the surrogate is also still a part of their lives, explaining, "She's like an auntie."
Do any of these situations resonate with you?
If you can relate to any of these celebrities who used a surrogate, you may be a good candidate for surrogacy and/or egg donation. Complete the form below to contact California Surrogacy Center and learn more about how we can help you overcome the obstacles in your life that are preventing you from becoming a parent.