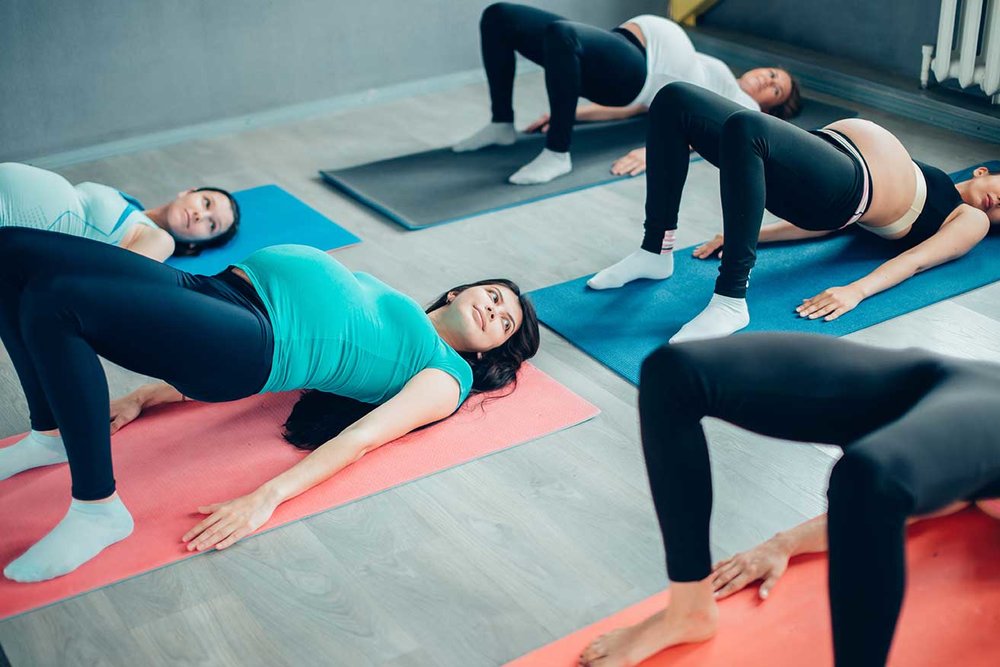 Disclaimer: This is not medical advice and should not be used in lieu of speaking with your physician about pregnancy exercises. This is purely a perspective based on our own research.
So you've just begun your surrogacy journey. Congratulations! Have you thought about how your workout routine will change during these next nine months? Whenever life changes, finding a new routine can be difficult. But during this time, it's especially important to stay fit so you can keep both yourself and the baby healthy.
Physical activity during pregnancy is safe and healthy, so long as the proper precautions are taken. Increased blood flow is great for your baby's growth and development. Exercise can also help prevent:
Headaches

Stress and depression

Tiredness

Pelvic Pain

Backache

Constipation

Cramps and swollen feet
Set Goals!
The best way to get into any new routine is to set goals. Try to stay active 3-4 Days a week, for 30 minutes a day. Ask yourself each week, "Who will I exercise with? Which days? What time? What type of activity? How will I reward myself this week?"
Below, we'll guide you through our favorite workout tips by trimester. We understand that everyone is different, so please do not push yourself beyond your limits and always consult with your doctor before engaging in a new workout routine while pregnant.
Trimester Workout Tips
First and second trimesters
Walking does wonders for pregnancy. Walk it out!

If you are already active, keep doing what you're doing, but be sure to consult with your doctor to make sure it isn't too strenuous for pregnancy.

If you are newly active, start off with easy exercise and work your way up. (Walking is a great start!)

Weight training, yoga and light jogging are also great ways to stay active.
Third trimester
Now it's time to slow down the workouts and take it easy.

Gentle swimming, walking and dancing are fun and accessible.

If you are a regular gym-goer, light cycling and rowing are great for your bump!
Do's and Dont's
HYDRATE! HYDRATE! HYDRATE!
H20 is your new bestie. Always keep water with you and focus on hydrating before your workout
Listen to your body
If it feels good, keep moving. If it is uncomfortable, stop, rest and seek advice if need be. Your body will tell you what it needs.
Dress for success
Wearing supportive shoes is important at this time. They will not only help with comfort, but stability and balance as well. Wear layers so you can easily remove clothes when your body heats up to avoid getting too hot!
Avoid uncomfortable conditions
Avoid contact sports throughout your pregnancy, and avoid sit-ups or stomach crunches to protect your bump! And as we mentioned previously, never exercise in very hot conditions.
California Surrogacy Center can help
As we mentioned previously, it is crucial that you discuss any potential exercise plan with your doctor prior to beginning it. Everyone's pregnancy is different.
If you are a surrogate mother with California Surrogacy Center and you have further questions about your pregnancy, don't hesitate to give us a call at (310) 968-3736 or send a message using the form below. Our staff is always happy to speak with our surrogate mothers, egg donors and intended parents about their questions and concerns.