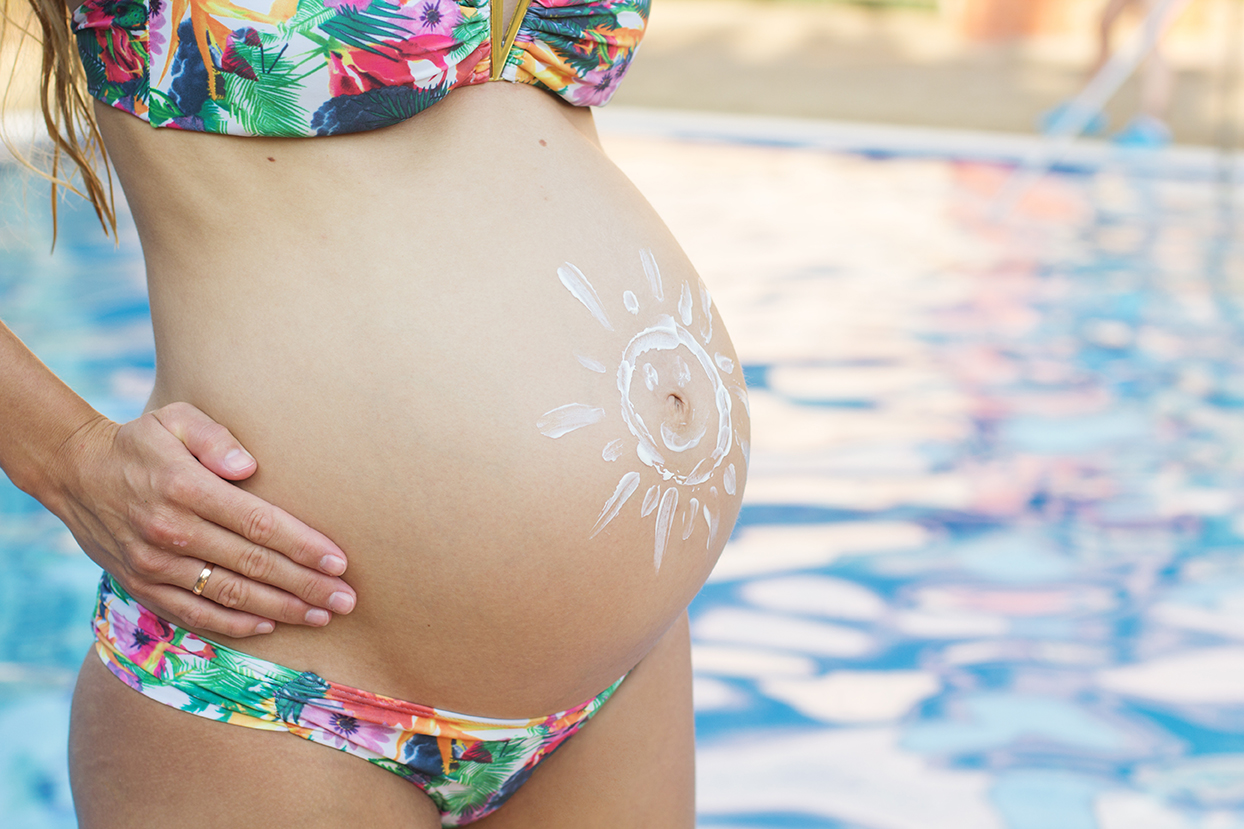 Summer is a magical time. The sun is spreading rays of sunshine and good vibes to everyone and anyone, creating a positive feeling that is uniquely summer. It is a great time to be alive, and also a great time to be pregnant! There are a number of amazing benefits of being a surrogate during the summer that make the experience of being pregnant that much more wonderful. Here are 5 of the top benefits of being a surrogate during the summer.
1. Plenty of Sunshine for Outdoor Exercise
When you are a surrogate it is important to find low-impact cardio and excuses to get fresh air. During the summer, you can kill two birds with one stone by exercising outdoors. Go for a peaceful swim or a relaxing walk around the neighborhood, soaking up sunshine and raising your heart rate. Before you embark on a walk, make sure to get a very comfortable pair of shoes and bring a water bottle!
2. Get a Healthy Dose of Vitamin D
When you are walking outside or merely lounging in the sun, you are taking in UV light that helps your skin produce vitamin D. Vitamin D deficiency can be quite common during pregnancy, and not getting enough vitamin D can lead to a higher risk of preeclampsia, bacterial vaginosis, and gestational diabetes. Get outside and soak up that vitamin D, but make sure to put on plenty of sunscreen.
3. Cute Maternity Clothing Options
The days of maternity clothes being unsightly and ugly are over. Today, there are a variety of attractive maternity clothes options for all shapes and sizes. In summer, there are even more options, including summer dresses, tank tops, skirts, and bathing suits. Find comfortable and cute maternity clothes to get your summer wardrobe looking great.
4. The Baby is Less Likely to Get Respiratory Syncytial Virus
Respiratory Syncytial Virus (RSV) is highly contagious and can cause a respiratory tract infection. If your surrogate baby is premature or has heart and lung issues, RSV can be very serious. If you are pregnant during the summer, your chances of the baby contracting RSV is much lower, since RSV is generally only seen from October through May.
5. Hydrating is Easy When It's Hot
If you are a surrogate, it is essential to remain hydrated. It can be hard to remember to regularly drink water if you are not used to doing so, but the heat of the summer months makes it easier. However, be sure to remember that if you are sweating from the heat it is important to hydrate more to make up for the loss of liquid.
Embrace Surrogacy in the Summer in San Diego at CSC
California Surrogacy Center (CSC) is the most trusted provider of surrogacy and egg donations in San Diego, helping parents experience the joys of a child. If you are interested in becoming a surrogate, contact us today. We offer up to $50,000 for a first-time surrogate, allowing you to get compensated while experiencing the magic of pregnancy. To learn more, contact us today by emailing lijuan@emmycsc.com or calling (310)-968-3736